I'm TAY!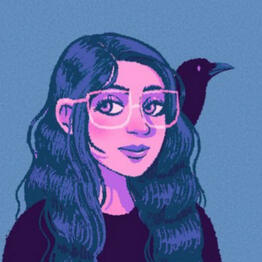 Animator & Digital Artist

she/they. #actuallyautistic
cartoonist, list-maker, bird nerd

✉ [email protected] ✉
---
CURRENTLY:
full time @ UNNANOUNCED GAME PROJECT

(PREVIOUSLY)
🟥 NPC animator for KID A MNESIA: Exhibition
with Arbitrarily Good Productions !
🌴 narrative animator for @ofkband
I love exploring opportunities to collaborate with adjacent creative fields! If you are in any of these industries and would like to commission me for art or animation, please feel free to reach out!
music - album & EP art, promotional art, gig posters

birding, conservation & ornithology - bird illustrations, informational comics

tattoo art - flash commission designs

custom discord emotes

D&D character art, bringing your OC to life

neurodivergent education - comics about being on the spectrum

anti-crunch / quality of life advocacy esp. in entertainment
⬇ email me here! ⬇